Welcome
More information is found at
rabbiheathermiller.com
Please visit there to sign up for the newsletter, too.
Thank you so much for considering to further your sacred education with us!
JEWISH?
Maybe you grew up Jewish but have stagnated with only a childhood-level Jewish education? Or you are immersed in Jewish culture but would not define yourself as a practicing Jew? Use these classes to deepen your understanding of yourself, your people and heritage.
But how can you start to feel at home in your Jewish identity? 
NOT JEWISH?
Perhaps you love someone who is Jewish? Or you are curious about Jewish thought and practice? Use these classes to deepen your understanding of your loved one, the Jewish people and heritage.
But how can you get information to feel you better understand your loved one or feel like you're understanding what it means to claim the personal path of Judaism?
INTERACT WITH THE JEWISH COMMUNITY OR WORK IN A JEWISH INSTITUTION?
You might find yourself working in a Jewish institution and suddenly want help decoding the calendar, vocabulary, and practices of those around you? Use these classes to gain cultural fluency and better understand your institution, the Jewish people and heritage. 
But how can you get information about Jewish customs and rituals that will allow you to feel like you know your customers/clients and Jewish neighbors better?
We know, you have tried to look for this information, but... 
Internet searches often yield erroneous results.
The theologies represented in various books feel irrelevant. 
Classes in the area are at inconvenient times.
Wouldn't it be great to have someone design a solution that will cut through these roadblocks? 
Our courses are designed to...
...give you a thoughtful selection of the breadth of Jewish knowledge.
…deliver real depth of the topics covered.
…not dumb things down or condescend.
…appeal to the visual, auditory and participatory learner alike.
…make material practical, accessible, and relevant to your life today!
No Hebrew knowledge required! Hebrew and Aramaic used in this program will be translated and made accessible for all learners.
This is our commitment to you!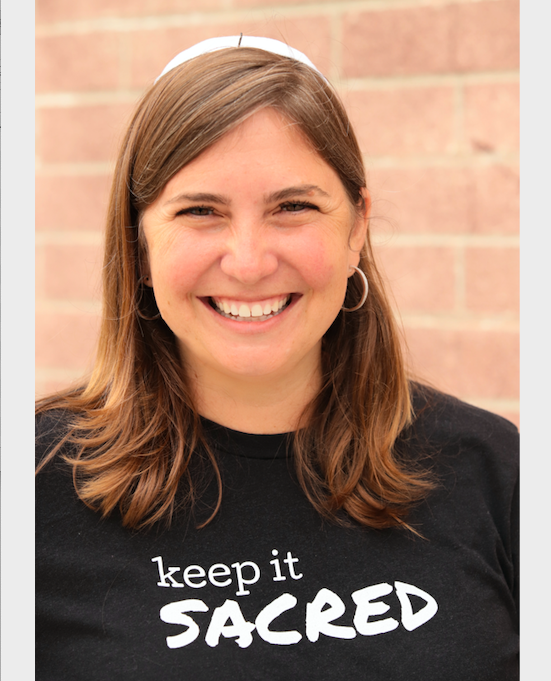 About Rabbi Miller
An award-winning spiritual leader and social justice advocate, Rabbi Heather Miller was named the 2018 Giant of Justice by CLUE-LA (Clergy and Laity United for Economic Justice), appointed Commissioner on the first-ever Los Angeles County Sheriff's Civilian Oversight Commission in 2016, selected as a Jewish Federation Edah Community Leadership Fellow in 2016, and identified as a Leader to Watch by the Liberty Hill Foundation in 2013.
In 2019, Rabbi Miller released her first book, ReSOULutions: A Practical Guide for Self-Repair. Her actions and ideas have been featured in more than 15 publications including the Los Angeles Times, the Jewish Journal, The Orange County Register, Orange County Jewish Life Magazine, The New York Times, Sh'ma Journal, ReformJudaism.org, InterfaithFamily.com, The Christian Science Monitor, and the Episcopal News Service. 
She has served as spiritual leader of several congregations across the United States including the world's first LGBT-founded Jewish synagogue. She has designed dynamic and accessible learning programs for four religious schools, the largest pluralistic Jewish Day School in the United States, and the American Jewish University Graduate School of Education.
Born and raised in an interfaith family in Los Angeles, California, Rabbi Miller received her B.A. from Wellesley College (2001) and her M.A. in Hebrew Literature (2007) and Rabbinic Ordination from Hebrew Union College–Jewish Institute of Religion (2008).